Principal's Welcome
Vince Bumpstead – Principal of Holy Trinity Catholic Primary School
Welcome To Holy Trinity Catholic Primary School

Welcome to Holy Trinity Catholic Primary School, this amazing school has so much to offer our students and families. Holy Trinity Primary School is a Child Safe School. Holy Trinity Primary School is committed to creating an environment where the safety, wellbeing, and participation of all children within our care is paramount.
We pride ourselves not just on achieving high academic results, but also on developing the whole child with a social justice heart. When you join Holy Trinity, you not only become part of an amazing school community, but also a vibrant Parish Community.  Holy Trinity is a co-education school with individual classes from Prep to Year 6. We have a cohort of just under 400 students currently attending. 
Our Vision statement puts it succinctly: Live, be involved.  Love, Be inclusive. Learn, be enlightened and embrace God's Word. We have the privilege of being apart of the Parish of St Francis Xavier in Montmorency.
Vince Bumpstead
Principal – Holy Trinity Catholic Primary School

Would you like to take a tour of our school?
Meet our principal, teachers, current students, parents, learn about our curriculum opportunities and tips for a smooth start to school!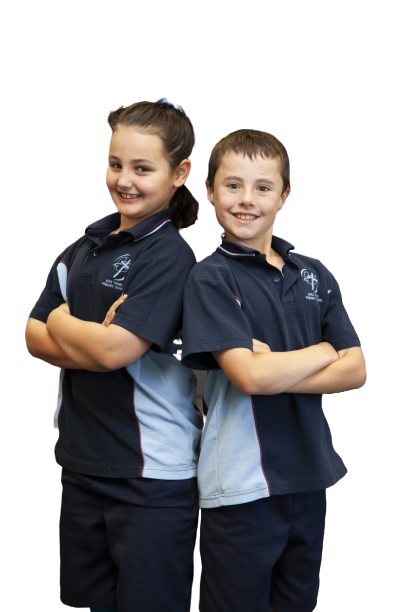 Website, graphic design, videos & photography by Digital Schools |  www.digitalschools.com.au  |  Copyright ©2020 Digital Schools. All Rights Reserved